Sonny and the Cronulla Lifeguards take the Pledge to keep NSW beaches clean.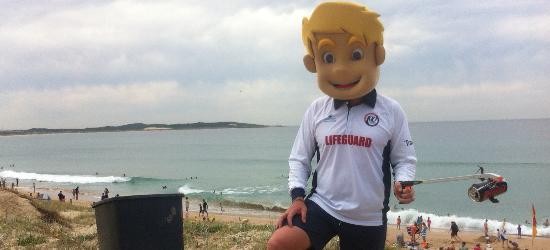 This summer, let's keep our beaches beautiful and litter-free!
We can all help keep litter off the beach, just by taking it home with us or binning it properly. Keep NSW Beautiful is taking a stand against litter this summer with their new initiative, Take the Pledge, by getting as many people as they can to promise:
"I pledge to keep New South Wales beautiful by not littering." Sutherland Council supports this great campaign and encourage you ALL to take 30 seconds to Take the Pledge online now at www.takethepledge.com.au.