Sydney to host Final Women's QS6,000 of 2016 Season
Sally Fitzgibbons is set to host the Sydney International Pro, which will form part of an inaugural International Beach Festival at Cronulla from 3 - 6 November, 2016. The four-day event which will showcase our iconic lifestyle where sand meets sea. As host, Fitzgibbons wanted to offer an holistic beach lifestyle event which heralds healthy living alongside surf. To spearhead a new beach culture cross-over the festival will include a WSL Women's (Qualifying Series) QS6,000, plus a fun run, ocean swim, Ironwoman Invitational, beach fashion exhibits, live fitness workouts, kids zone, organic markets and an open-air cinema. "This is a great opportunity for women's surfing, we will have some of the best female surfers in the world here along with local boardriders, a girls junior comp...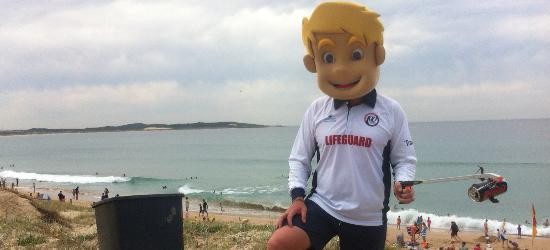 This summer, let's keep our beaches beautiful and litter-free! We can all help keep litter off the beach, just by taking it home with us or binning it properly. Keep NSW Beautiful is taking a stand against litter this summer with their new initiative, Take the Pledge, by getting as many people as they can to promise: "I pledge to keep New South Wales beautiful by not littering." Sutherland Council supports this great campaign and encourage you ALL to take 30 seconds to Take the Pledge online now at
www.takethepledge.com.au.
...